License Exam Services is a Florida DBPR Approved Credit Report Provider
Contractor Credit Reports
License Exam Services is listed as a provider on Florida DBPR's List of approved Credit Reporting Agencies.
Florida State Certified and Registered Contractor applications require applicants to provide credit reports for themselves and the business entity they want to qualify. Our credit reports demonstrate that local, state, and federal records have been searched and personal credit reports must contain a FICO derived credit score, as per Florida Statute.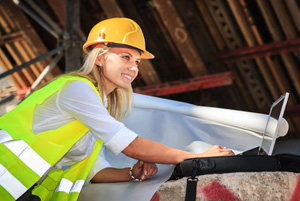 License Exam Services can provide your personal and business credit reports for your State of Florida contractor application. Our personal credit reports reflect the necessary FICO required by the state. Both the business and personal reports are formatted to include public record searched at the county, state and federal levels as required by the State of Florida. License Exam Services also has access to state and U.S. Criminal search databases if your application shows a deficiency regarding an issue that may have happened many years ago.
Because we process state of Florida Contractor and Electrical applications, we can alert you if there are any issues we see before you submit your application to the DBPR. For applicants with a personal score under a FICO 660, we can refer you to bonding companies and courses to help you reduce your bond. Please call us at 941-706-2336 or email us at info@needfloridalicense.com to obtain an order form.
Please visit myfloridalicense.com to verify our approval with the State of Florida DBPR.
Criminal Background Search
We have access to Federal, National, and State background databases. If you need a background report for Georgia Conditioned Air Licenses or cannot locate details for old issues for your Florida License application, we can help! Order online or request a form; we will send you an application to send back to us with authorization to prepare your report.
Order Your Report Today
We have made it easy! You can order and pay online by selecting the report that meets your needs below. Or if you prefer to manually fill out your information and fax it to us.
Download Credit Application in PDF
Available Reports
Personal credit report for applicant
(We will contact you to obtain your information)
Credit report on Business to be qualified
(We will contact you to obtain your information)
Financially Responsible Officer Credit Report
(We will contact you to obtain your information)