At License Exam Services, We Believe Time is Best Spent On the Job Site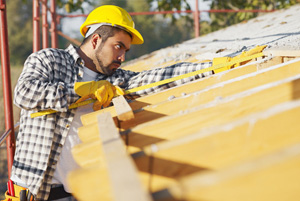 I have many years of experience in exam preparation and license activation, specializing in Florida Construction licensing. I have sat through these exams and know how exhausting they are. Books and classes average $2,000, but your time off work (or not working) spent passing an exam is much more!
Our goal is to offer a complete solution for your licensing needs. Most schools only offer the exam classes and books, stressing the most important part of getting a license is getting past the exam. Passing the exam is only half the battle!
We can assist in all construction-related applications and can help you maintain your licenses, too. We work according to your hours and am always available for questions.
You work hard to pass your construction exams—why chance a delay or denial?

❯ Robin O'Connor
What We Do
At License Exam Services, we assist you with EVERY step of the license process
We will consult with you before you sign up for tests or classes and screen for any issues that may come up during the application process.
We help you develop and implement your game plan for licensing.
After we determine how you are going to license, we walk you through the registration process.
We can help you set up a new business, register a foreign (out-of-state corporation), get your Federal Employment Identification Number, amend an existing business, and make sure you are set up properly.
We will follow your license application through to completion. After your numbers are issued, we can assist with county registrations, worker's compensation exemptions, and much more.
License Exam Services is truly a one-stop source for construction license information and assistance!
I wanted to personally take this opportunity to send you a token of my appreciation for the assistance you provided to me, my son, and our qualifier during this licensing process. Your knowledge and efforts have been invaluable. Thank you again for all of your efforts.

Wayne Romanchuk - LPAC Services, Inc.