We Stay With Your Application Until Your License Numbers Are Issued!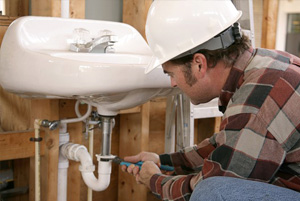 We cover all types of contractor license applications. We can also file your corporation or LLC with the Florida Division of Corporations, be your registered agent, prepare your Worker's Comp Exemption, and prepare the paperwork necessary to file with the counties and municipalities you will need to register in!
Not sure about requirements, testing, or need help getting books and or classes? We can help! We work with several course providers to help you find the classes that suit you best. We also carry all the books listed on the DBPR's list of recommended references that you take into your examination with you.
Order your 30 minute pre-consultation now!
Below is an example of some of the services we offer. Please call us to go over the specifics of your license, business, and background so we can come up with a game plan to complete your license process.
Once you have signed up, we take most of the information over the phone, then send you a list with examples of the supporting documentation that will accompany your license application.
Contractor License Activation – Electrical, Construction, Mold, Home Inspection
Additional Business Qualifications
Application Repair (Deficient Application)
License Applications for Additional States
Foreign Business Registration
Registered Agent Services
Business Set Up (Inc or LLC)
Change of Status-One Business to Another/Inactive to Active
Financially Responsible Officer
Change of Status-Active to Inactive
Worker's Comp Exemption
County Registration of State License
Personal credit report
Business credit report
License Maintenance
Mobile Notary Service (Sarasota, Manatee, Charlotte Counties)
Live Scan Fingerprinting